Can you believe there are only 4 more months left in 2020? The summer has blown by and unbelievably fall is here. No matter what the fall looks like for you and your family, our auction family is working hard on a full fall auction schedule. We've added more options for leaving bids and more avenues for online bidding. Whatever your comfort level is, we are ready for you!
Our annual Labor day auction will be a blockbuster beginning to our fall season – with great highlights such as the W. Schimmel Carved Eagle and a collection of large scale model airplanes. As always, we will have an exciting and eclectic mix of antiques and vintage items, furniture and personal property as well.
We, also, have several real estate auctions coming up in September and October which present buyers with a great opportunity to buy residential real estate in Chambersburg. Anyone interested in viewing the properties should reach out to John directly at john@gatewayauction.com. 
If specialty auctions are on your mind, be sure to mark your calendar for our next model train auction taking place on September 26th. We have been working on putting something together that will really knock your socks off. Complete catalog listing should be posted soon, so keep checking our website.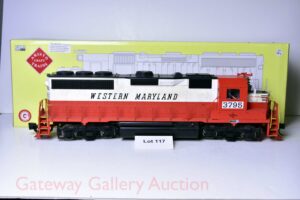 We know that we are all struggling with the unknown these days, but we are working as hard as we can to continue to provide our top quality auction services to the community. Whether live or online we look forward to this upcoming auction season.