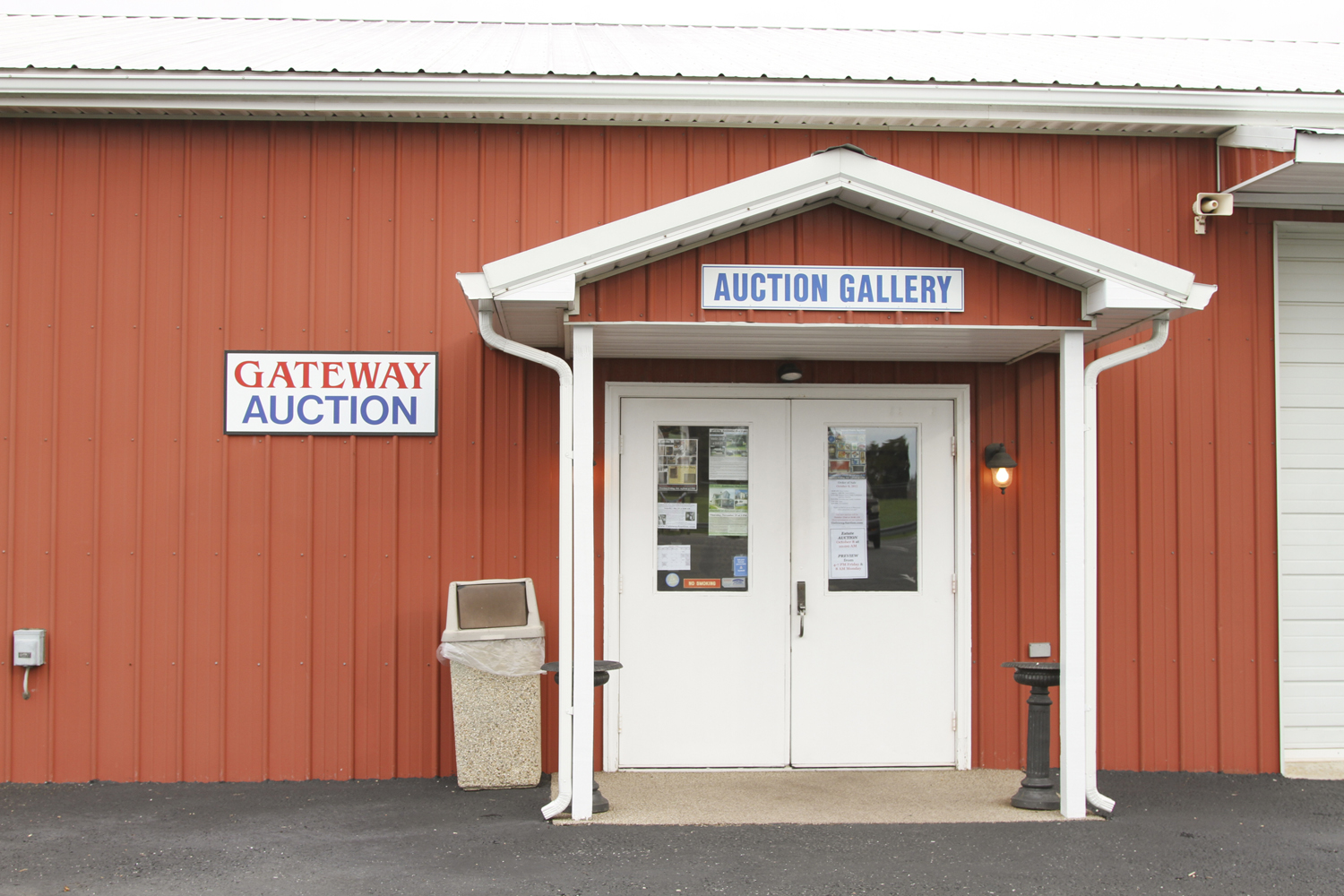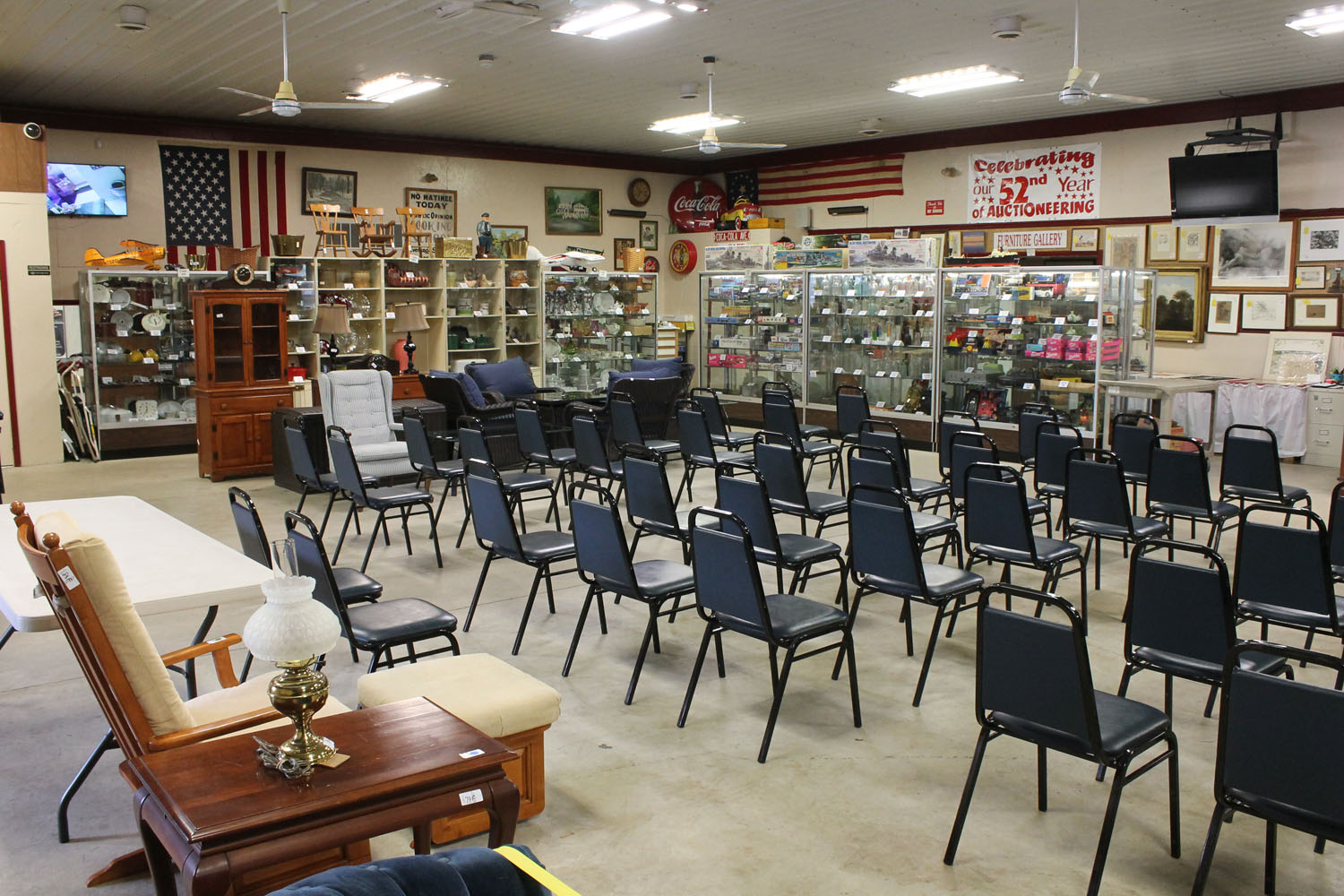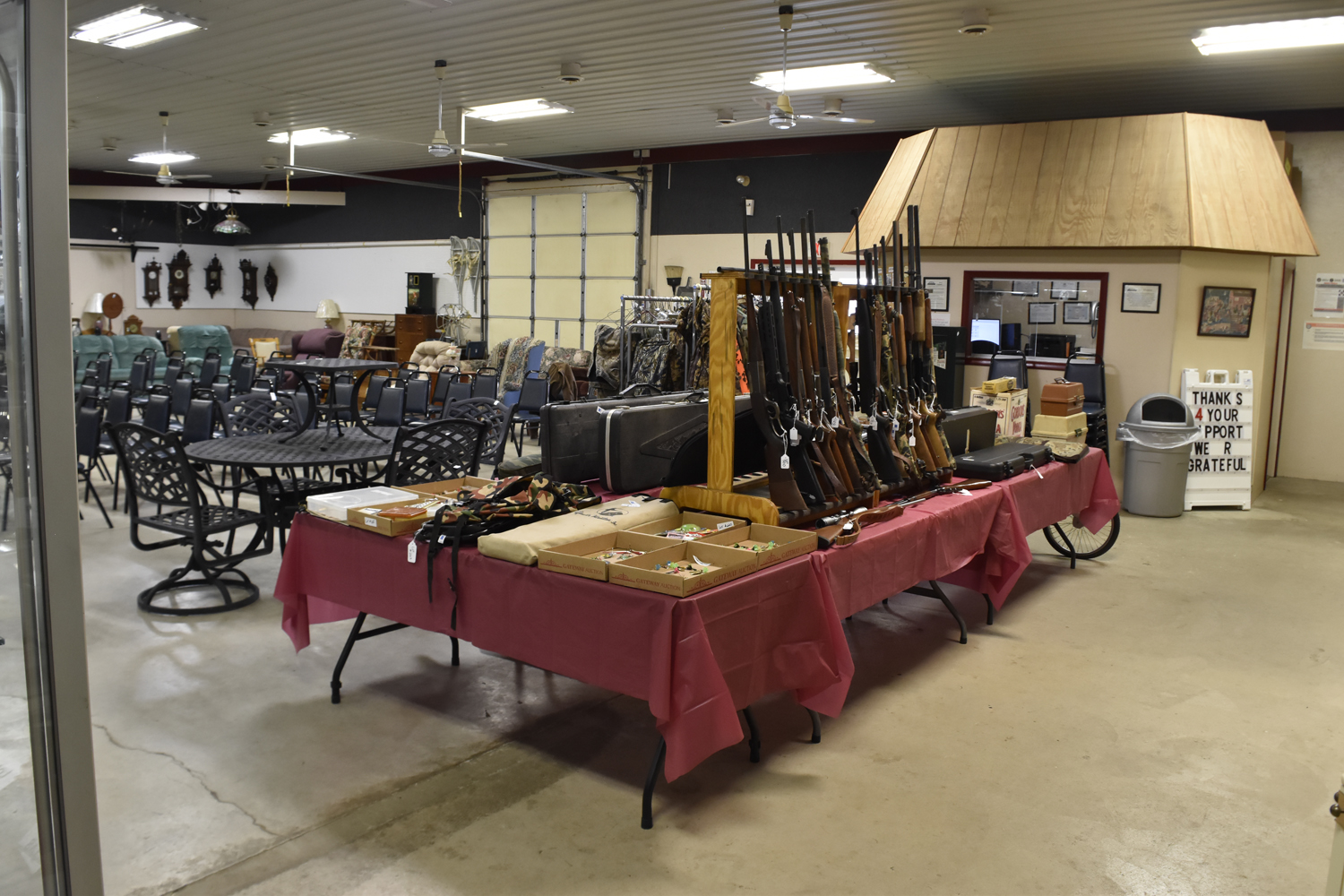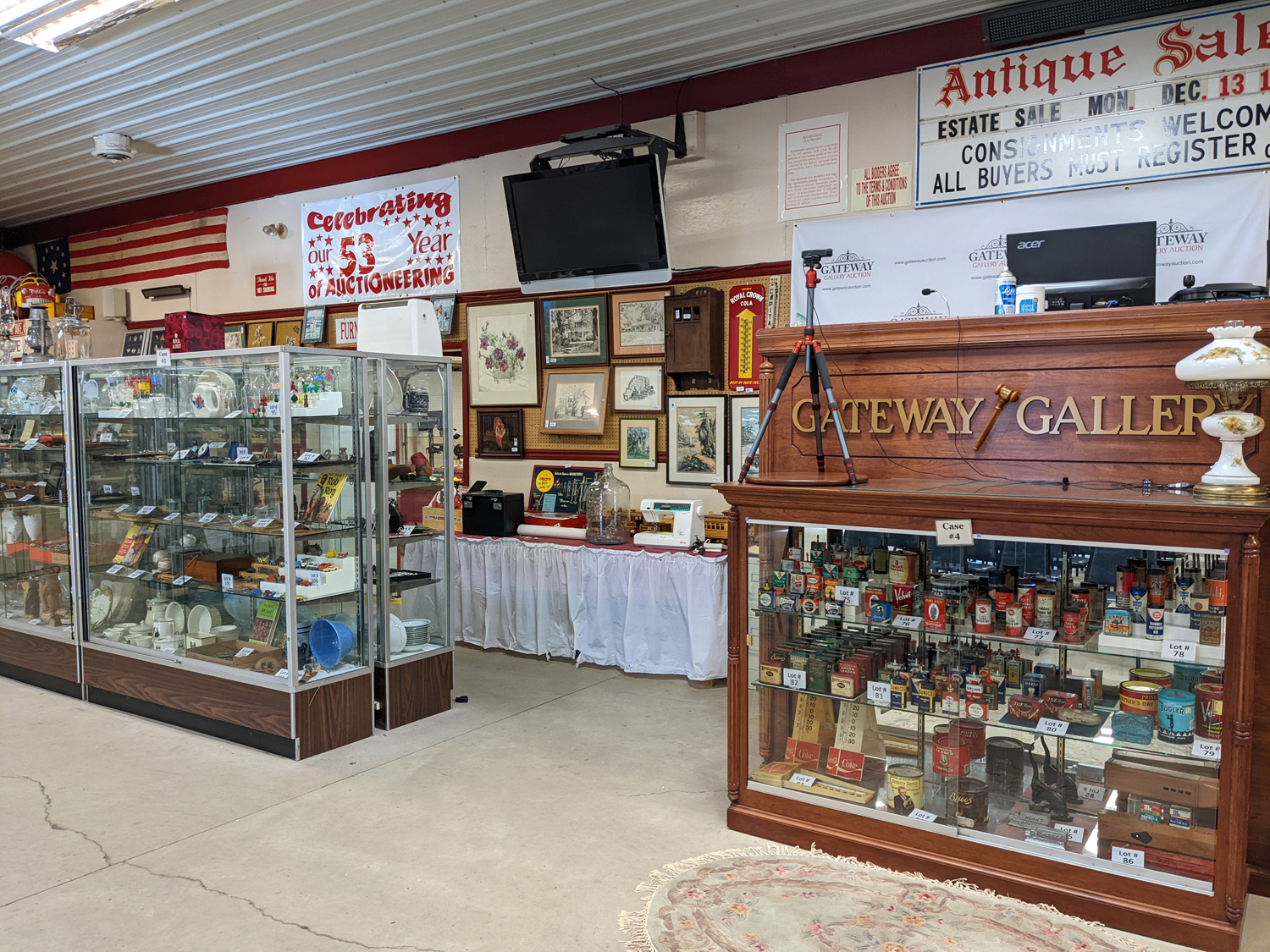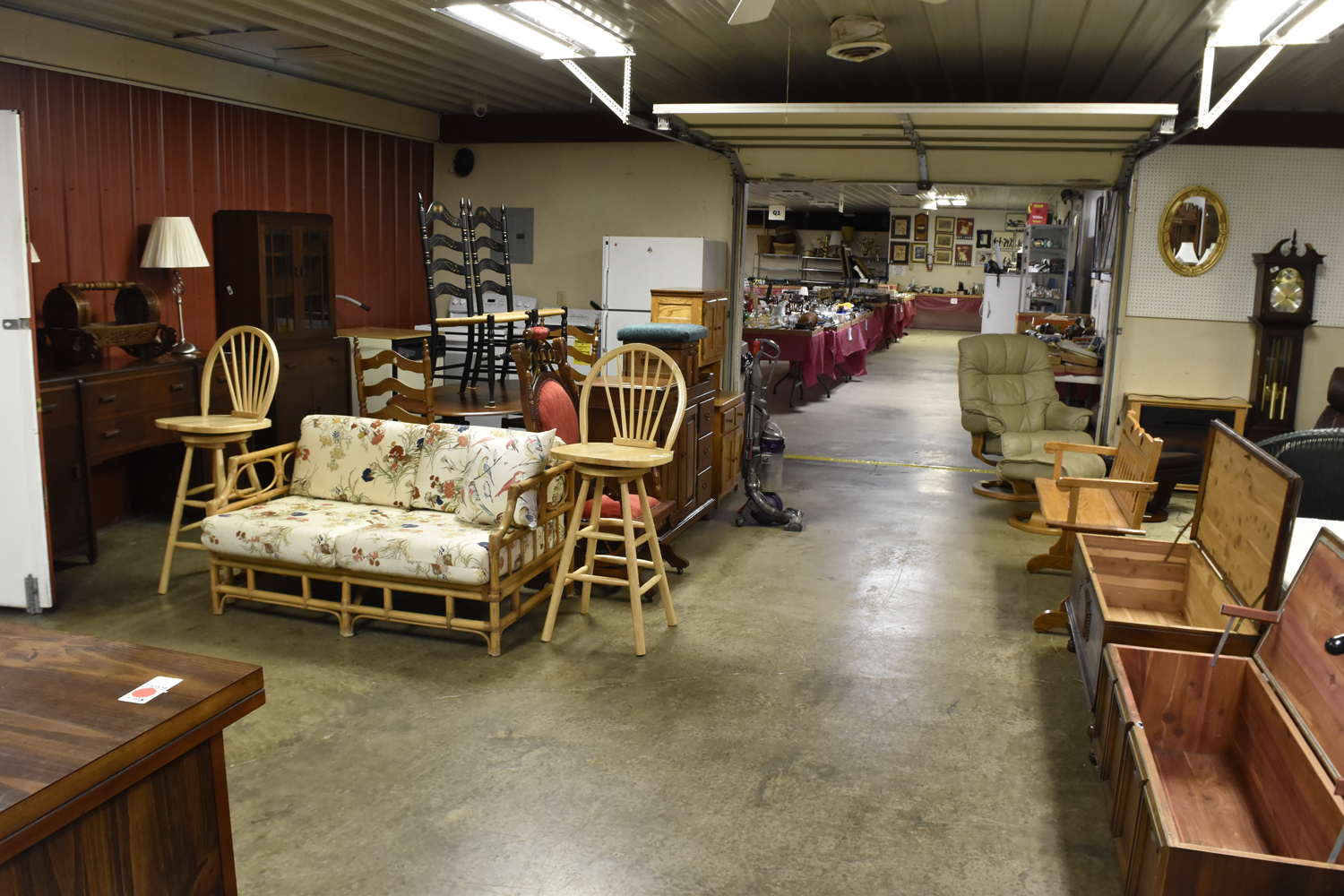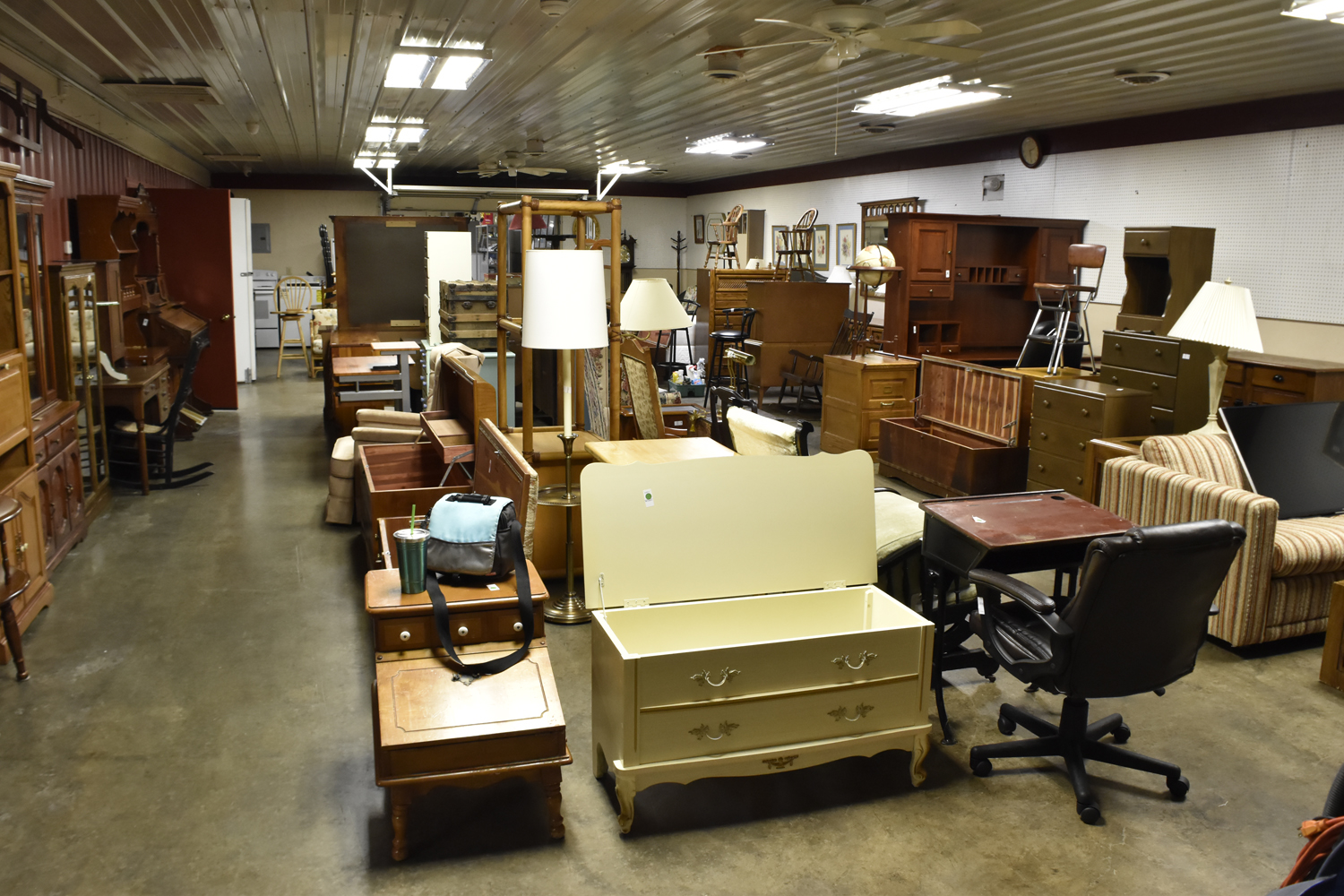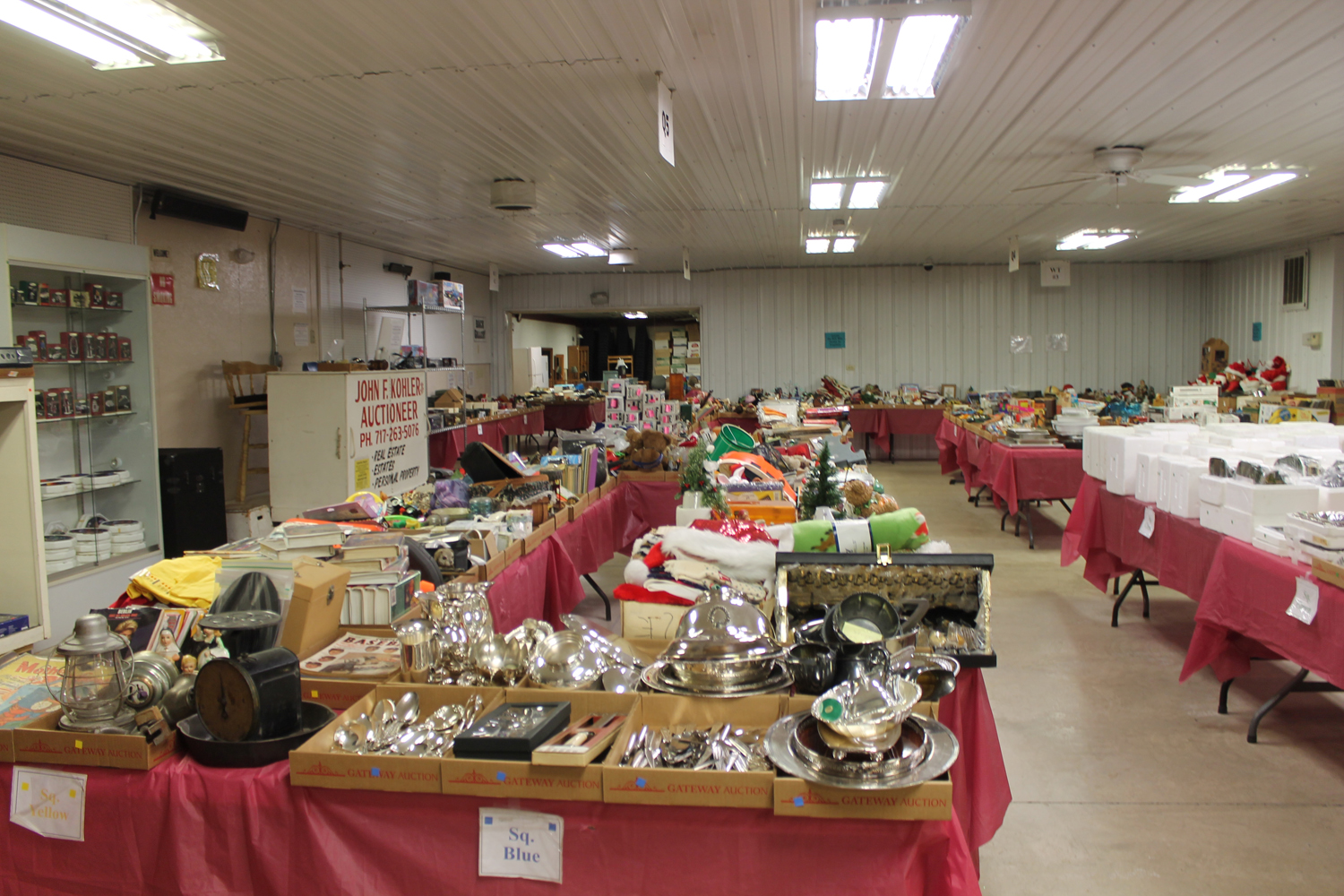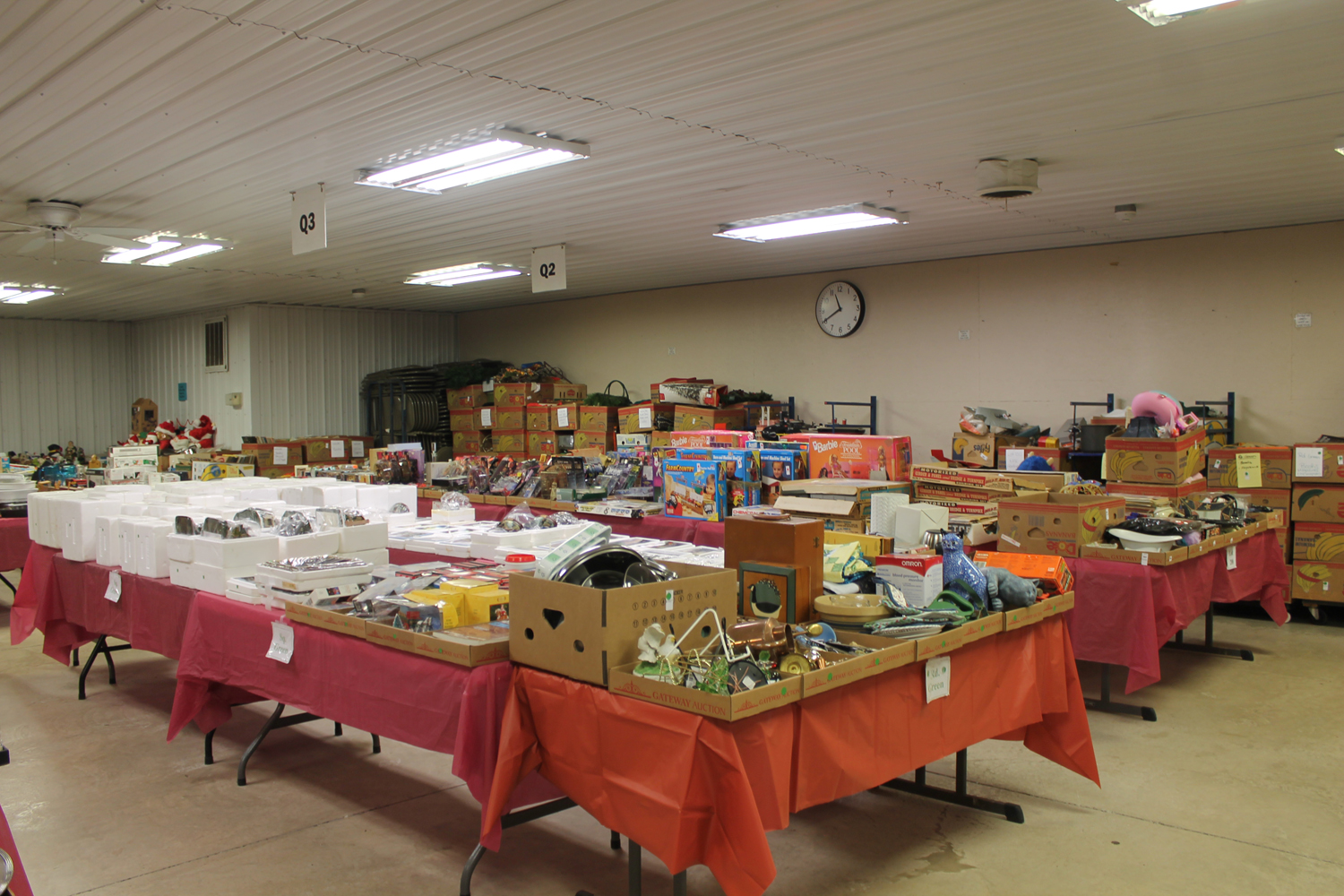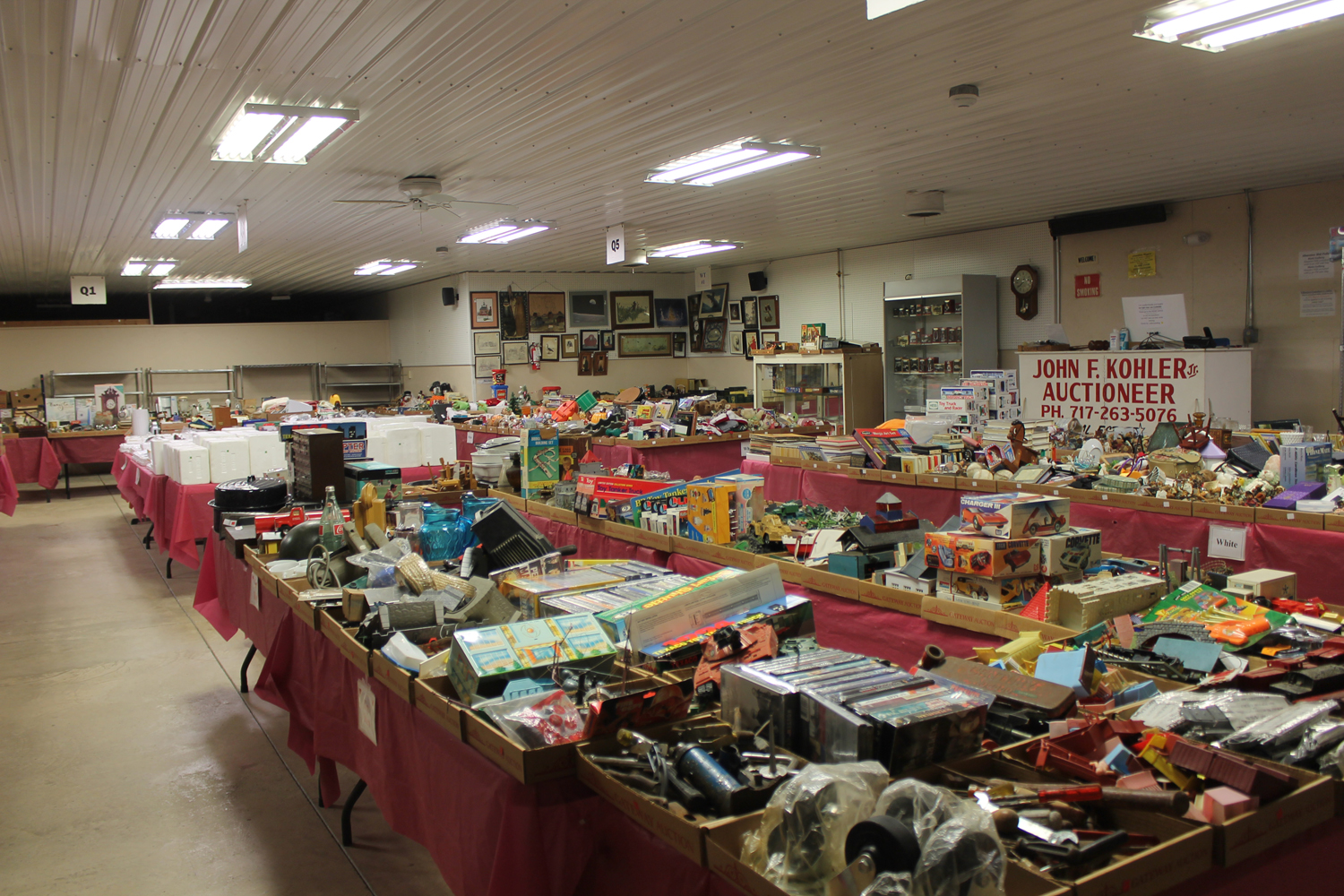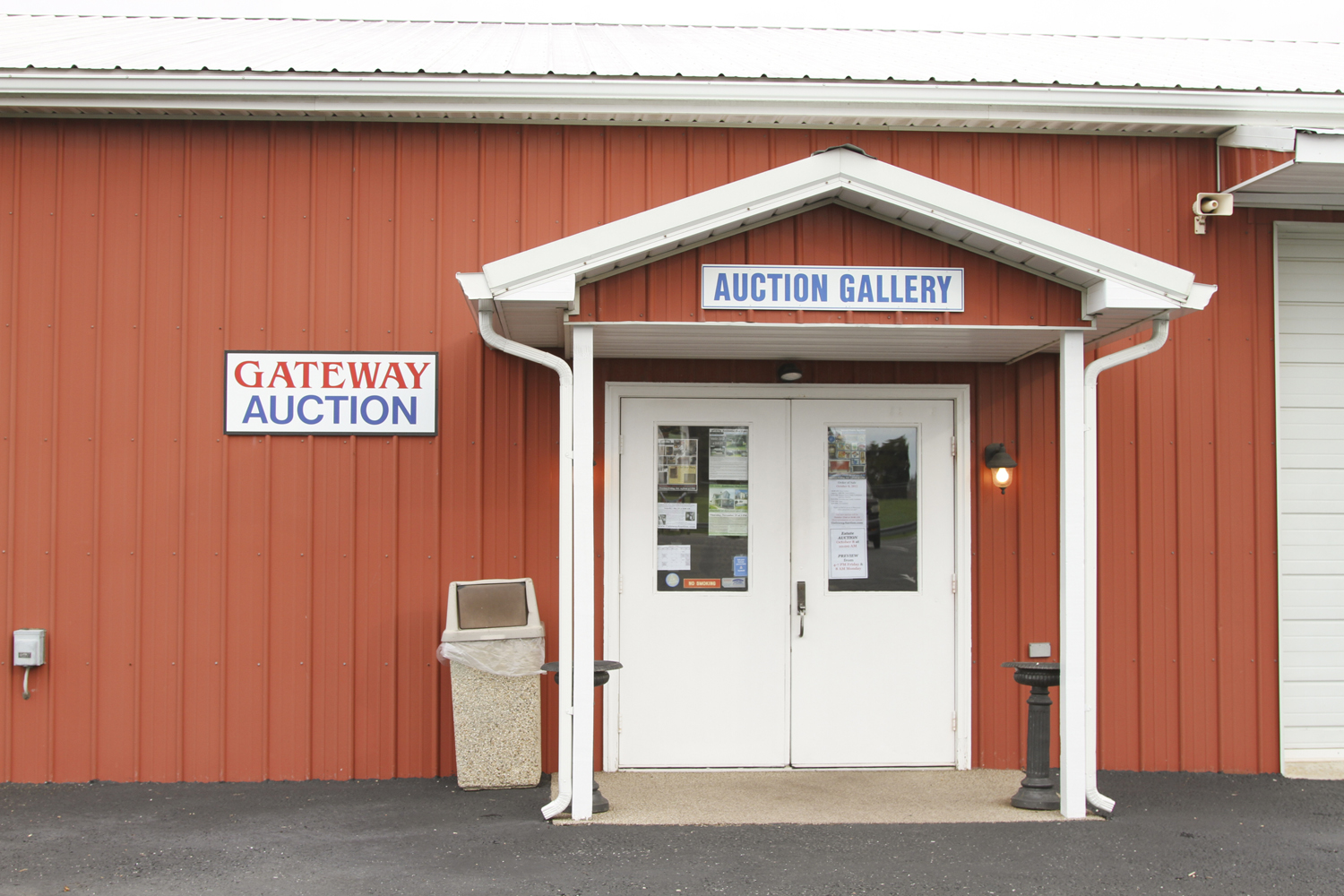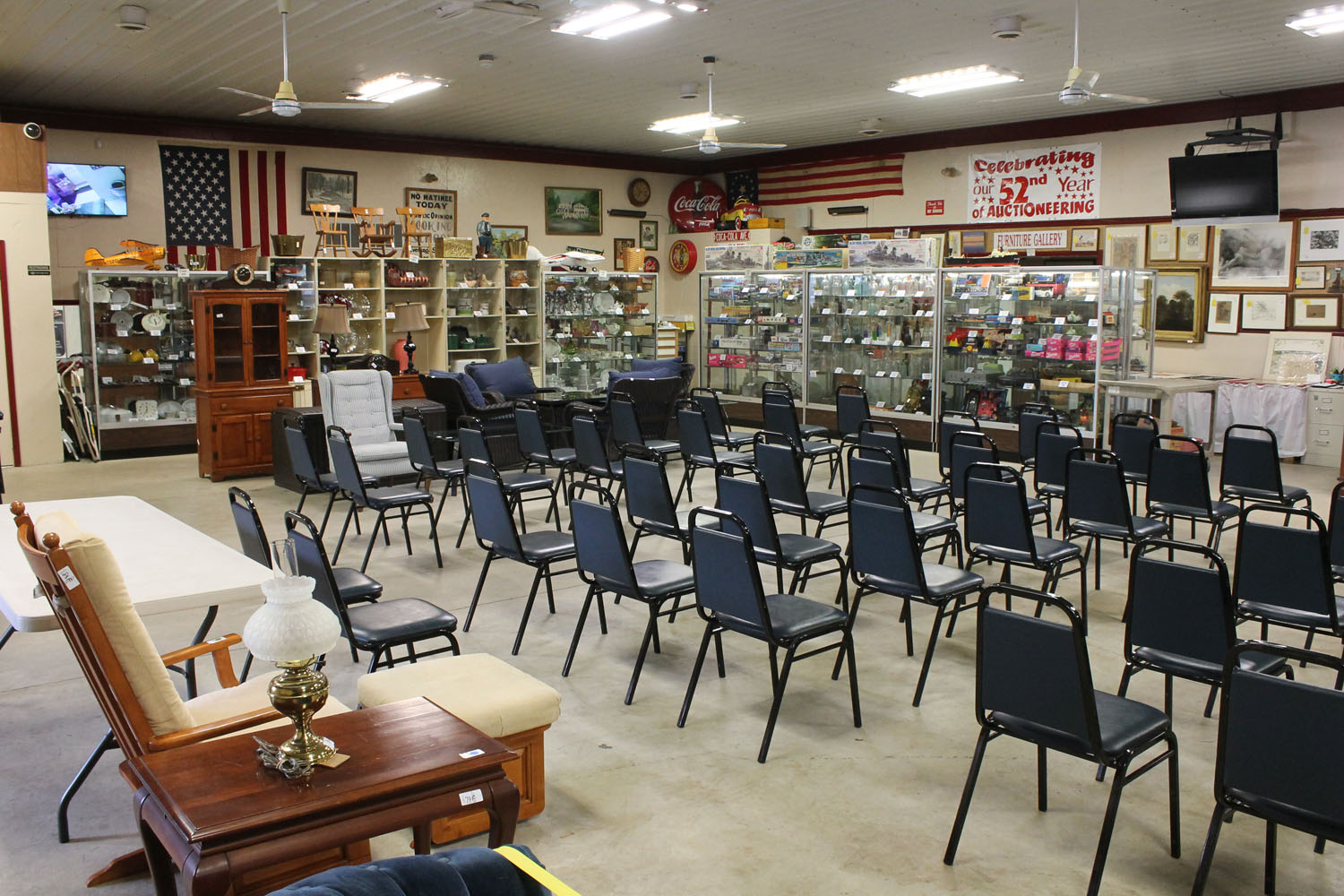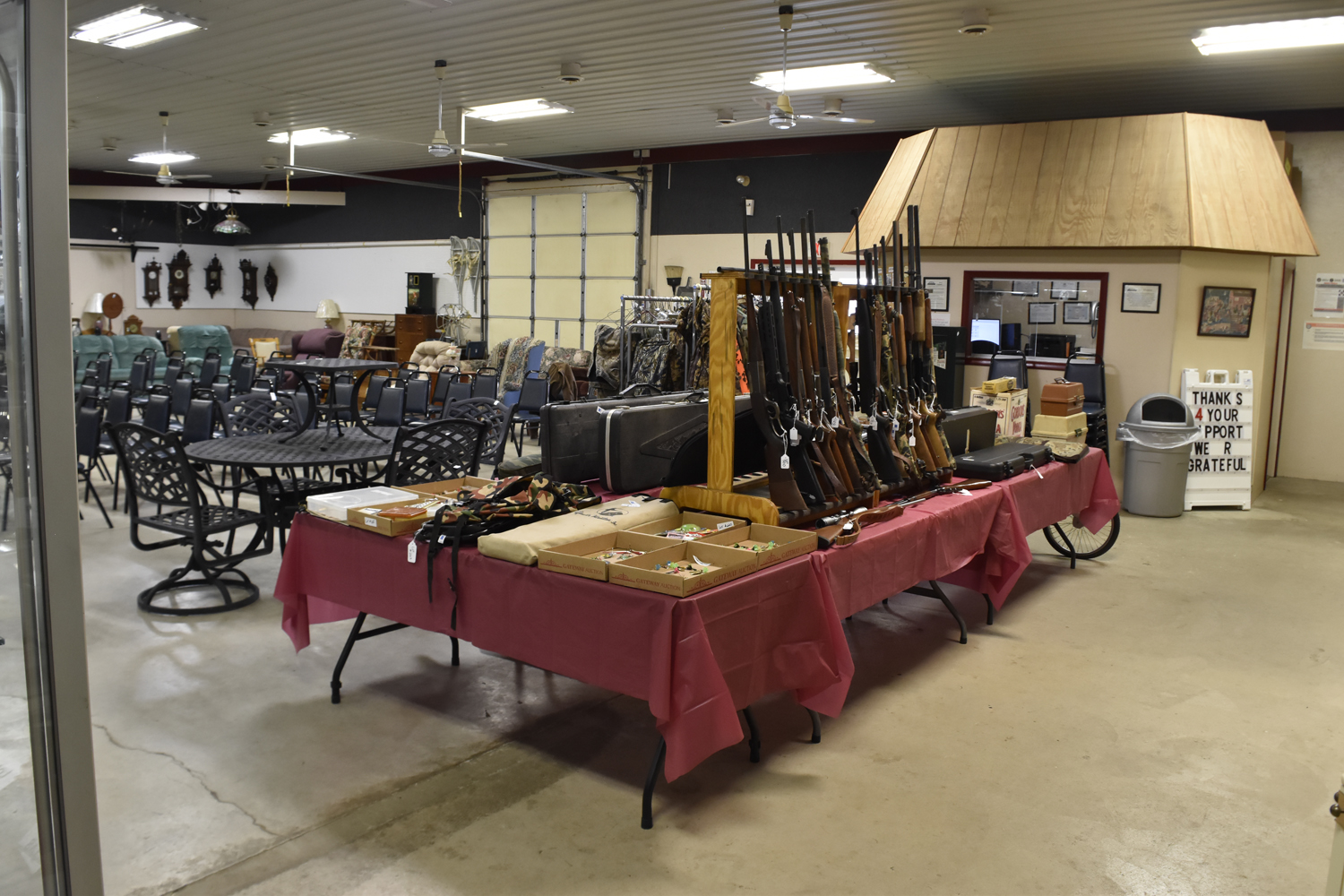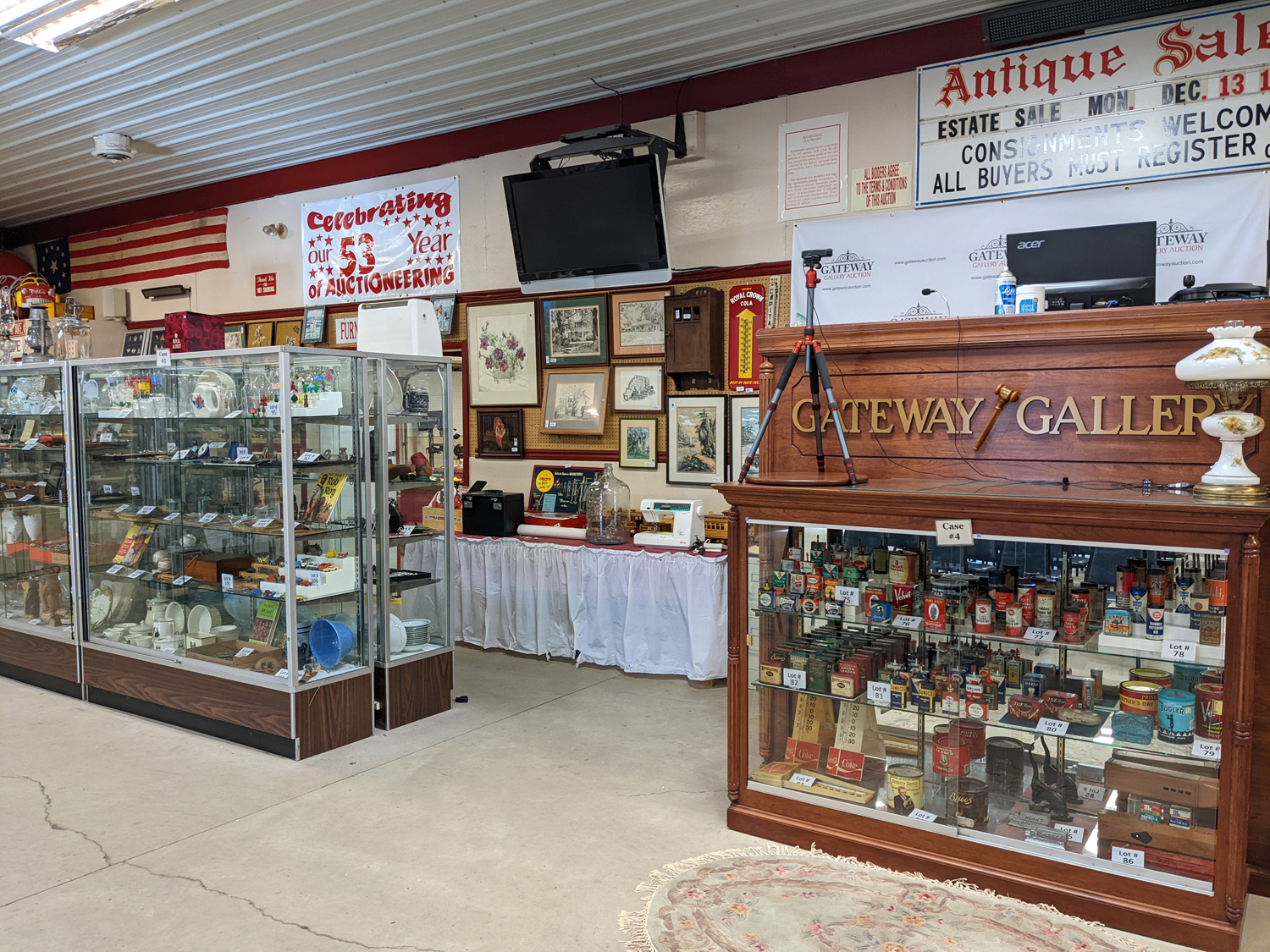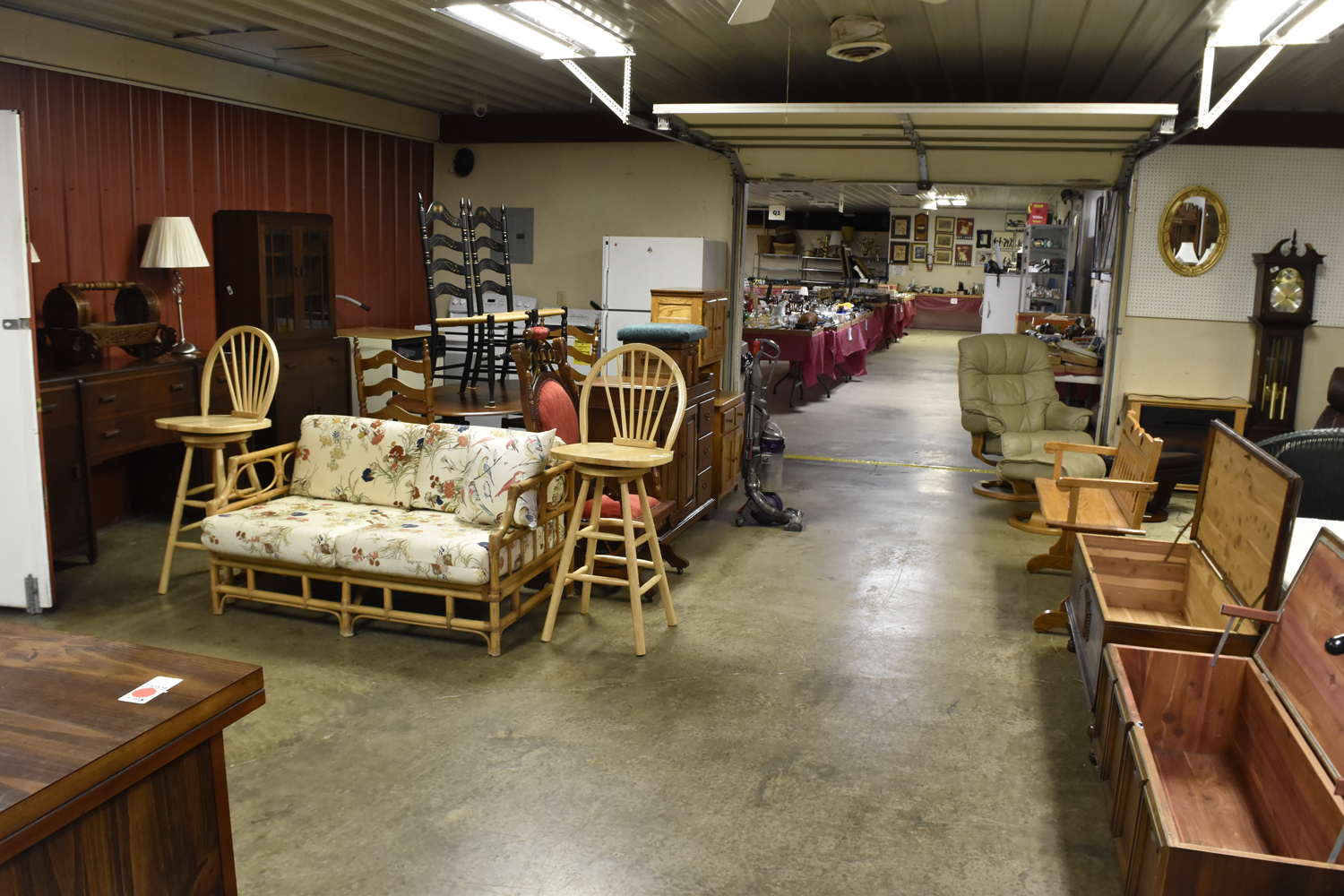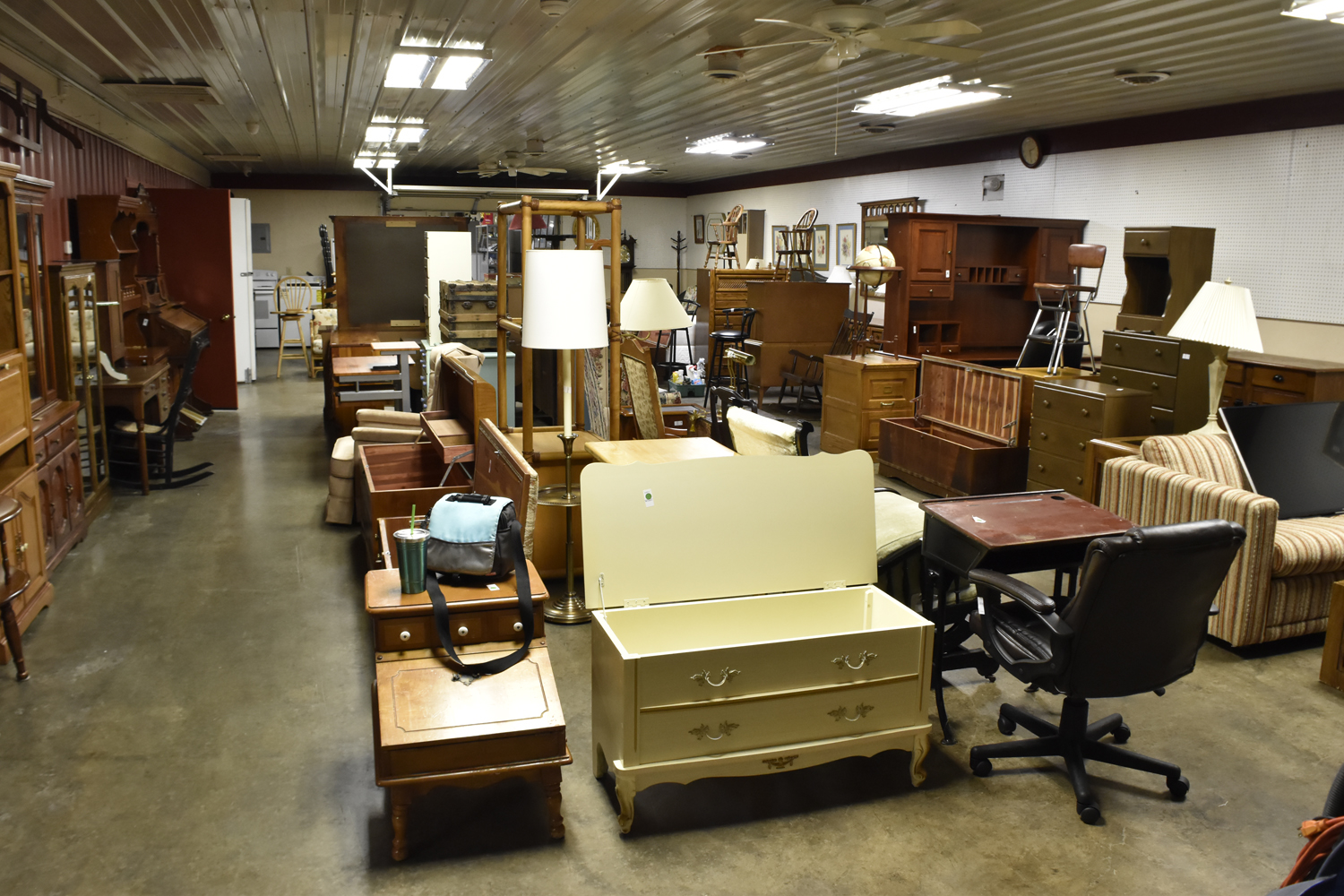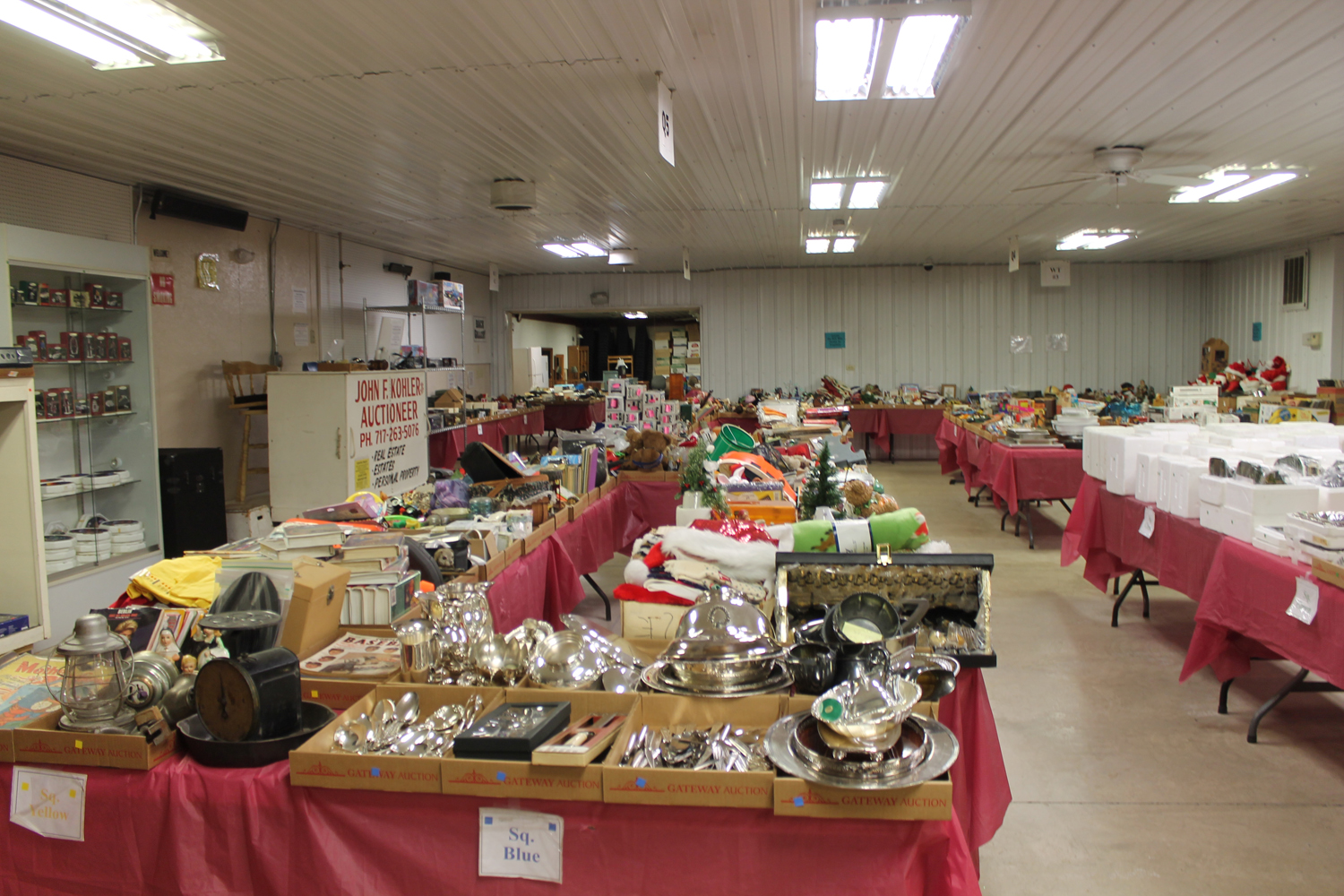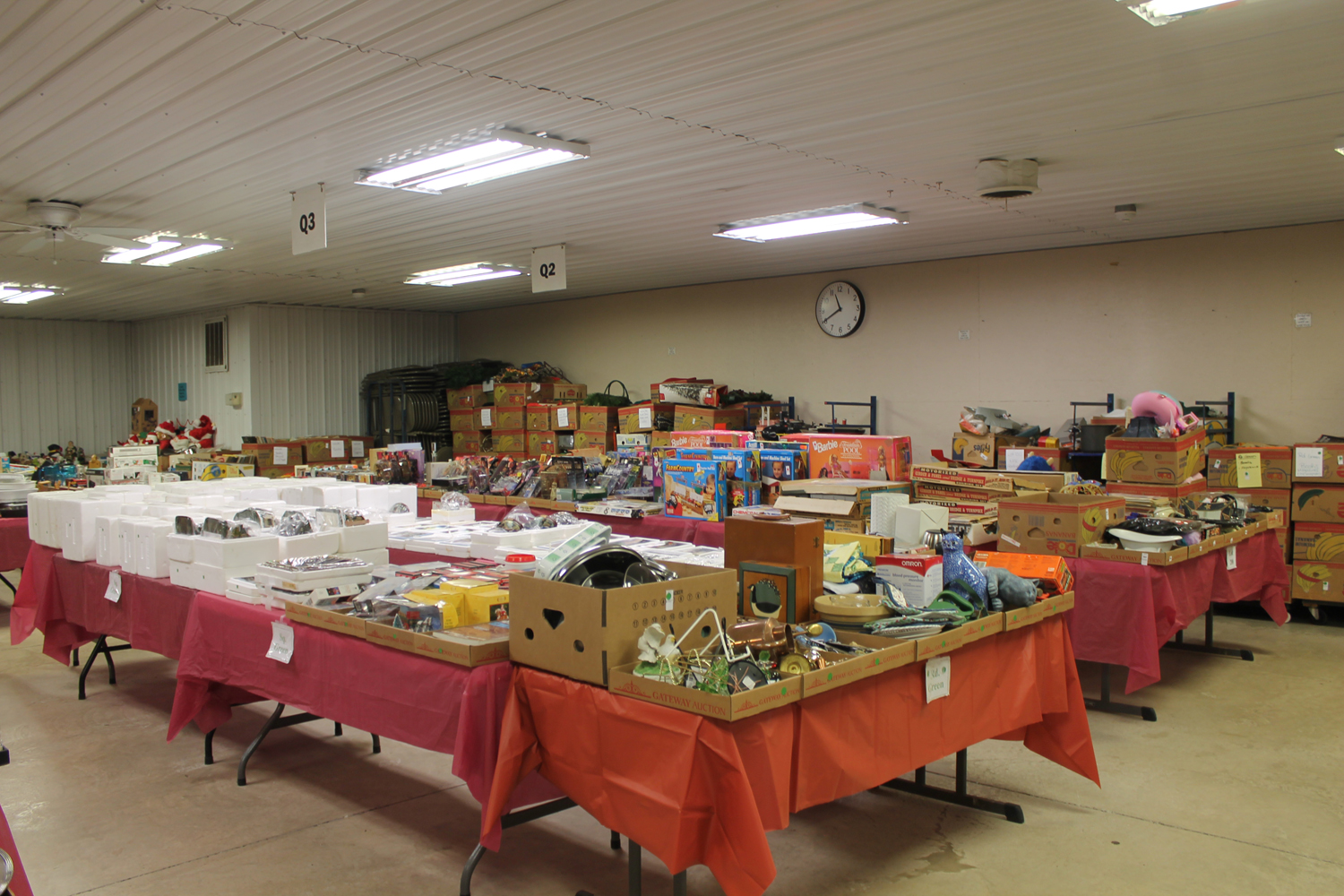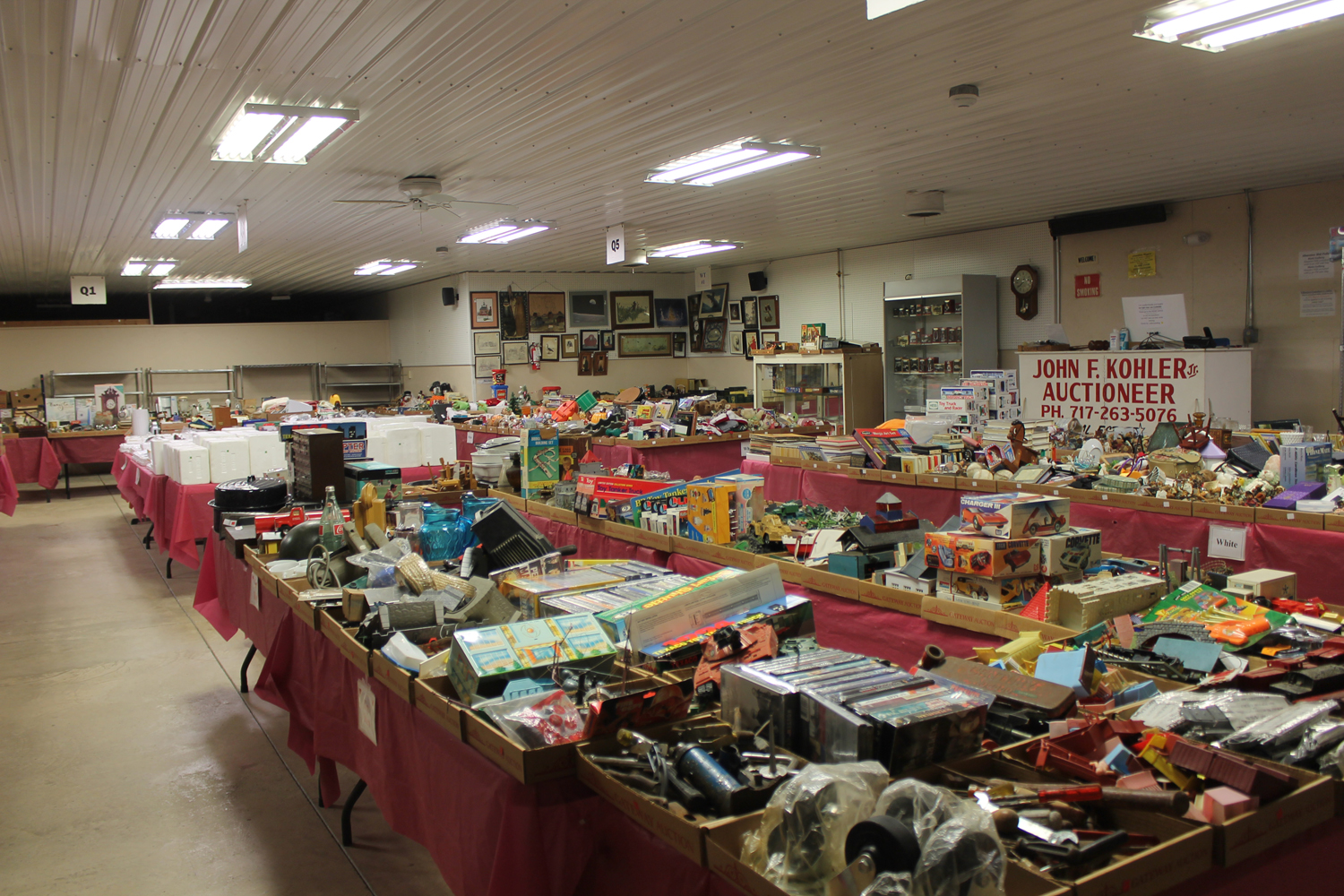 Our 10,000 sq. ft. facility features three auction galleries – the main gallery, the furniture gallery and the back gallery.  Our entire facility is handicap accessible, smoke free, and frequently cleaned and sanitized.
The Main Gallery features locked and lighted showcases and comfortable padded seating. Here cataloged antiques & fine furnishings, vintage & collectibles items, quality glass/china, jewelry, sterling, artwork and design décor are sold to bidders live in house and live online.
The Furniture Gallery is located directly behind our main gallery.  Collectors, dealers and buyers on the hunt for home décor and furnishings will find an abundance of treasures in our furniture gallery.
The Back Gallery is where the bargain hunters find the best finds! Full of boxes and hundred of traylots featuring general household, knick knacks, modern collectibles, small appliances, dishes, glassware, tools, linens and decoratives – selling in this gallery is fast paced and fun.  Items in the back gallery are sold to absentee and in-house bidders.
Easy to Find – just off Interstate-81, PA exit 14 in Chambersburg, PA.
GPS: 643 Kriner Road, Chambersburg, PA 17202
30 miles west of Gettysburg, PA
50 miles southwest of Harrisburg, PA
26 miles north of Hagerstown, MD
145 miles west of Philadelphia, PA
80 miles northwest of Washington DC.