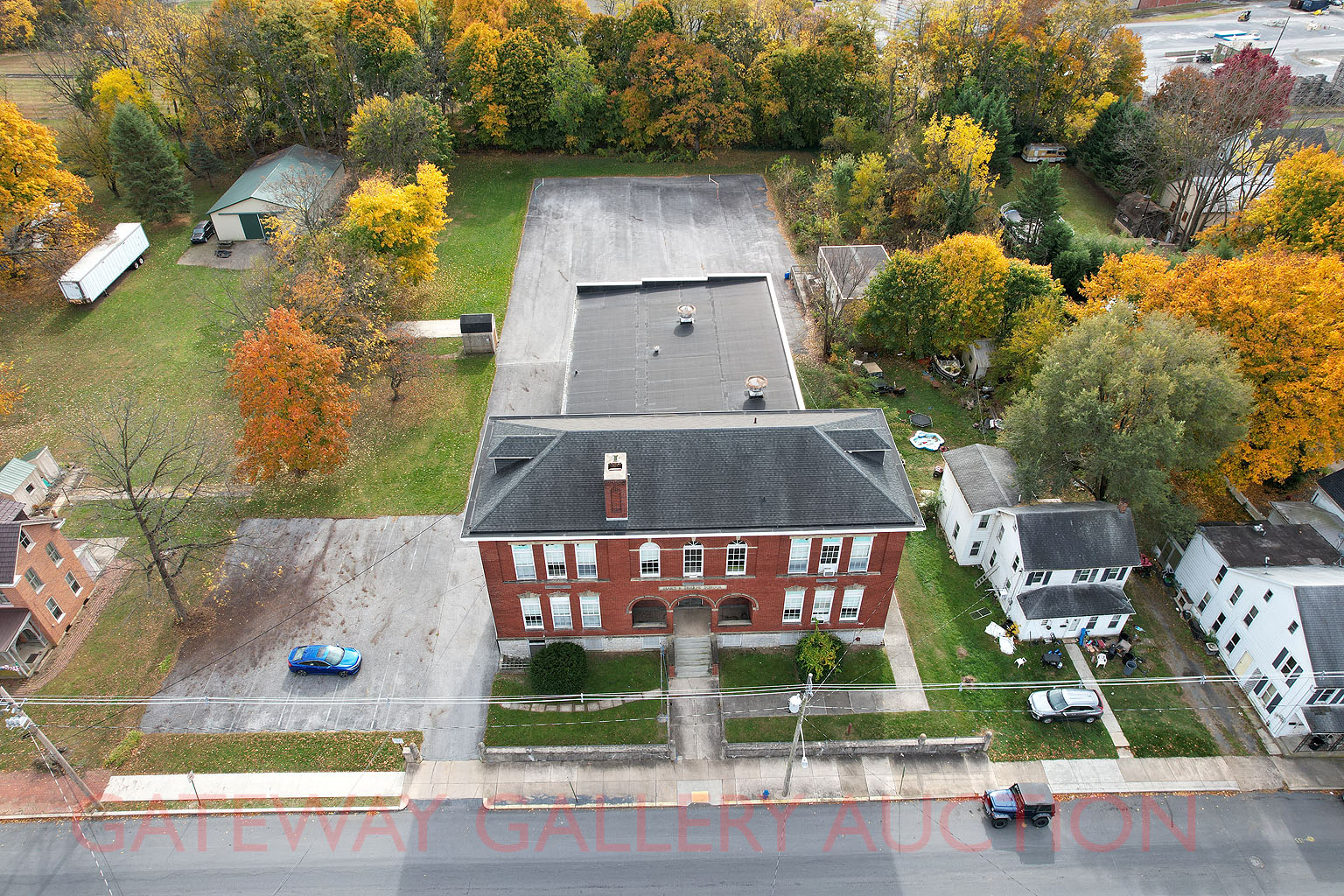 by Andrea Ciccocioppo Rose
CHAMBERSBURG— A beloved Chambersburg elementary school will go on the auction block Saturday, Dec. 10.
Built in 1908, the oldest school in the district was constructed by Franklin Keagy, who built hundreds of buildings in Chambersburg following the town's burning in 1864.
An additional was added to the original four-room schoolhouse in 1924 and, in 1933, the school was renamed Mary B. Sharpe School after a local woman who died in 1933 and left her estate to the school district. The school closed in 2008 after 100 years of students and has been vacant since 2018.
The 14,268-square-foot, two-story, brick building includes eight classrooms, two offices, library and restrooms on a 1.9-acre lot with paved parking, with public water, sewer and natural gas. "This well-constructed facility offers the opportunity to have another school, a church, a garden apartment building etc.," said Auctioneer John F. Kohler Jr., of Gateway Gallery Auction, which is
handling the sale. "The superstructure makes a nice presentation original construction—very well done, great hardwood floors—all ready to make a beautiful complex."
Potential bidders are asked to register in advance and broker participation is welcome. Buyers will pay $10,000 cash or certified funds when property is struck down, with balance due within 60 days of sale.
The auction is open to the public and will begin Saturday, Nov. 10, at 10 a.m. at the school, 850 Broad St., Chambersburg.